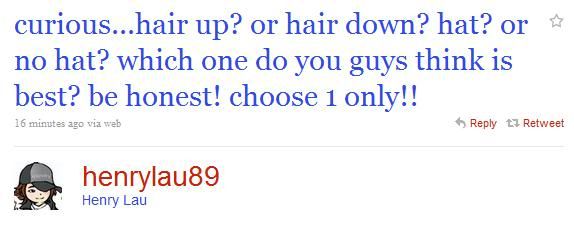 curious…hair up? or hair down? hat? or no hat? which one do you guys think is best? be honest! choose 1 only!!
http://tinyurl.com/6z6gx5v VOTE HERE! hehe … really got me thinking lately… :S:S:S
@StringswHenry do u know how to make one for China Strings? ㅋㅋ
Credits: @henrylau89
TAKE OUT WITH FULL CREDITS.

OMG he really linked our site ;___; /brb crying buckets of tears with zhen. – kat